One concern for military leaders in recent years has been the need to share more information – particularly intelligence – with coalition partners, but geospatial intelligence is one discipline that could bridge this gap, miltiary leaders said during an April 23 panel discussion at the annual GEOINT symposium in Tampa, Florida
Notably, they said, GEOINT has helped provide partner nations confidence in the targeting process against the Islamic State group.
RELATED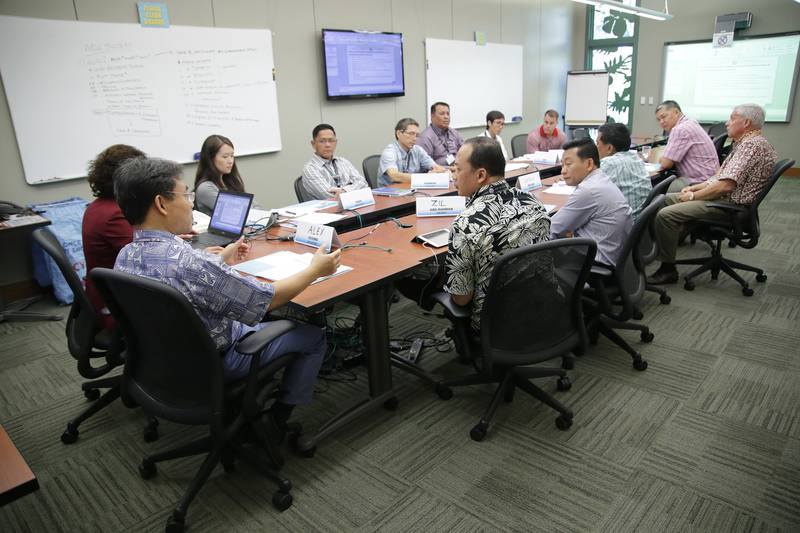 Over 50 nations contribute to this global anti-ISIS coalition. When targets are validated and nations bid to drop bombs on them, there must be intelligence information that each nation can view before agreeing to participate in that strike, said Maj. Gen. Karen Gibson, the director of intelligence at Central Command.
If U.S.-only human intelligence or Five Eyes-only signals intelligence is the basis for the decision, "the Danes or the French or the Italians are not going to drop bombs on" a compound, she said.
"GEOINT was often a deciding factor in the defeat ISIS campaign for getting our coalition partners on board with conducting kinetic strikes," Gibson added.
There is now a recognition at the highest levels of leadership that conflicts will be fought with multilateral partners, panelists said.
"I was in a meeting a couple of months ago with Gen. [Joseph] Dunford and it was surprising to hear, we were sitting with many four stars, he said quote, 'It's no longer a bi-lateral world, we will no longer fight with bi-lats, we will fight with multi-lats,'" Maj. Gen. Linda Urrutia-Varhall, associate director for operations at the National Geospatial-Intelligence Agency, said during the same panel. "That's the first time I ever heard that in the Pentagon with the other four stars."
Mark Pomerleau is a reporter for C4ISRNET, covering information warfare and cyberspace.
Share: