The Navy has selected a pair of companies to demonstrate existing technologies for the second increment of the service's multiphase approach to replacing an aging jamming pod.
Northrop Grumman and L3 have been awarded $35 million and $36 million 20-month contracts, respectively, for the Next Generation Jammer (NGJ) Low Band, part of the jamming pods that will be outfitted onto EA-18 Growler aircraft to replace the legacy ALQ-99 jammer.
The Navy is splitting the upgrade into three pods to cover respective parts of the electromagnetic spectrum.
RELATED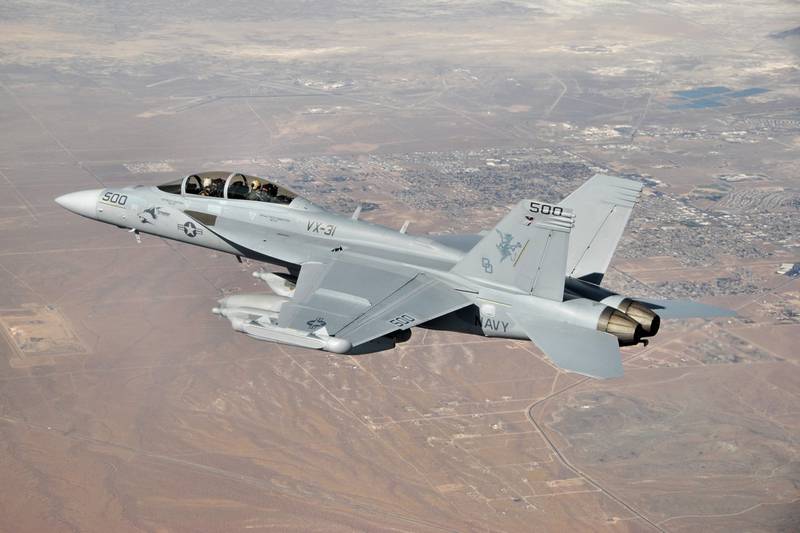 The order of development for the pods is "Mid-Band (Increment (Inc) 1), Low-Band (Inc 2), and the future High-Band (Inc 3)," which "was determined based on criticality of current and emergent threats," a Navy spokesmen previously told C4ISRNET in response to written questions. "The NGJ full system capability is comprised of these three standalone programs ... each of which covers a different frequency band and addresses a variety of adversary systems."
The contract awards are part of a demonstrator that will help inform the Navy of how to continue to mature the program for the low-band jammer.
"Northrop Grumman will deliver a mature, low-risk and exceedingly capable solution for Next Generation Jammer Low Band that outpaces evolving threats and enables the Navy's speed-to-fleet path," said Thomas Jones, vice president and general manager, airborne C4ISR systems, Northrop Grumman.
"Our NGJ-LB pod provides multimission capability for electromagnetic maneuver warfare. We stand ready to demonstrate advancements in this mission area and deliver ahead of schedule."
L3′s Sean Stackley, corporate senior vice president and president of communications and networked systems said; "We listened closely to our customers. We took a non-traditional approach and teamed with small businesses with a strong track record of performance in developing truly innovative capabilities for recent Navy programs. L3 is proud to have earned the privilege to participate in the NGJ program, and we are committed to delivering the performance our Navy customer needs."
The low-band capability will "deliver significantly improved radar and communications jamming capabilities with Open Systems Architecture that supports software and hardware updates to rapidly counter improving threats" contributing "across the spectrum of missions defined in the Defense Strategic Guidance to include strike warfare, projecting power despite anti-access/area denial challenges, and counterinsurgency/irregular warfare," Navy budget documents have stated.
Raytheon is currently on contract for the mid-band portion, which has been dubbed AN/ALQ-249(V)1 by the Navy.
Mark Pomerleau is a reporter for C4ISRNET, covering information warfare and cyberspace.
Share: