PARIS ― The Direction Générale de l'Armement has awarded a contract to Safran Electronics & Defense and its partner Effidence for a study, dubbed "Furious," on future robots for the French Army's combat units, the procurement office said.
"The aim is to test three demonstrators of different size with an infantry platoon from 2019 in the training center for urban warfare, Cenzub, in Sissone, in the Aisne region," the DGA said in a statement.
The five-year contract is intended "to lay the groundwork for the integration of land robots in French armed forces, as part of the Scorpion modernization program," the Safran unit said in a statement.
A DGA spokesman declined to give a value on the Furious contract awarded Monday. The procurement office selected an off-the-shelf autonomous vehicle, the eRider, which Safran had developed for the armed forces' needs. The eRider will be the largest of the three robots in the study.
The study will look into robots for missions including reconnaissance, inspection inside a building and carrying equipment, with a focus on autonomous movement over obstacles and various surface conditions, the DGA said. The aim is to identify the key technology for use in land robots, pursue maturity of that technology and lead to a concept of operations.
RELATED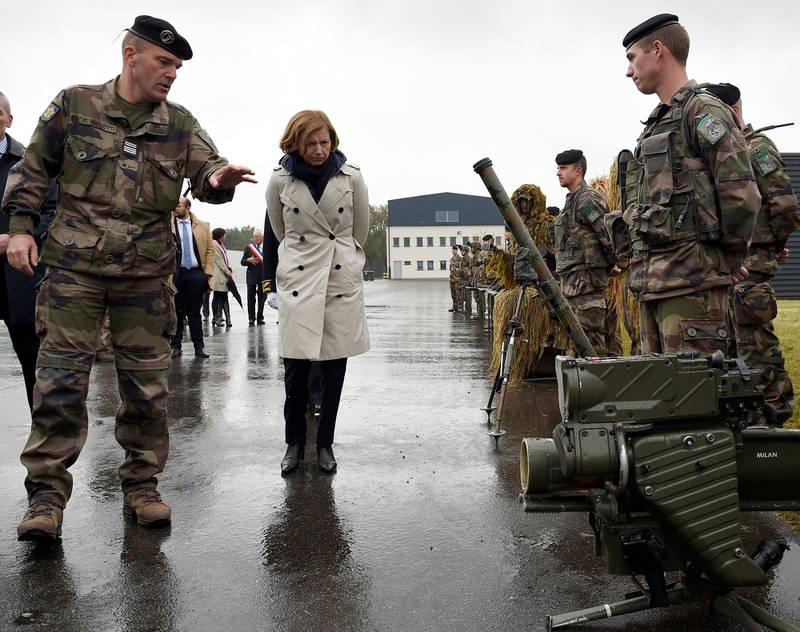 The DGA seeks to promote small and medium-sized enterprises and start-ups through such science and technology projects, the acquisition office said.
Some 10 small and medium-sized enterprises and French laboratories will work with Safran and Effidence on the Furious project.
Safran developed the eRider vehicle in cooperation with car equipment firm Valeo and PSA, a major car manufacturer, the company said. Safran will draw on its work with industrial partners on the Patroller tactical UAV and cooperate with small and medium-sized enterprises including Effidence, Technical Studio, Sominex, Kompai and 4D Virtualiz.
Safran will also work with robotics labs including the French National Center for Scientific Research, Pascal Institute, IRSTEA, Mines de Paris engineering school and Loria, the company said. The Saint-Cyr military college, which has an academic chair for the augmented soldier, will also work on the project.
Navigation, electro-optical systems and safety-critical onboard electronics are used in both robotics and drones, Safran noted.
Share: