The Army wants to better understand the emerging technology scene and learn how to purchase the right equipment to stay ahead of nations such as Russia and China.
One way it plans to do that is by renaming its Research, Development and Engineering Command, responsible for providing innovative research to give the Army a competitive edge, to Combat Capabilities Development Command. In a formal ceremony Jan. 30, the Army also moved the organization's authority from Material Command to Futures Command.
"The U.S. Army Combat Capabilities Development Command is an essential, if not, [in] my opinion, the most essential organization within this new framework," Gen. Gus Perna, commander of Materiel Command, said during the Jan. 30 transfer of authority ceremony at Aberdeen Proving Ground.
The Army decided to move its primary research and development command to Futures Command because, for the first time in 40 years, it risks not being able to technologically overwhelm an opponent, Perna said.
The Army created Futures Command, to focus exclusively on those abilities the service will need in the long run, and not the near term.
"There can be no persistent overmatch without constant modernization and there could be no real modernization without quality research and development," he said. "The world class scientists and engineers, technicians and support staff of this organization are some of the most talented and respected professionals in their field."
Gen. John "Mike" Murray, the head of Futures Command, told reporters following the ceremony that having these professional scientists and engineers under his purview will be "absolutely instrumental" to what the command wants to accomplish.
The Army had begun to take steps in this direction by placing staffers from its research and development community with the requirements community as a way to improve development on new Army platforms.
RELATED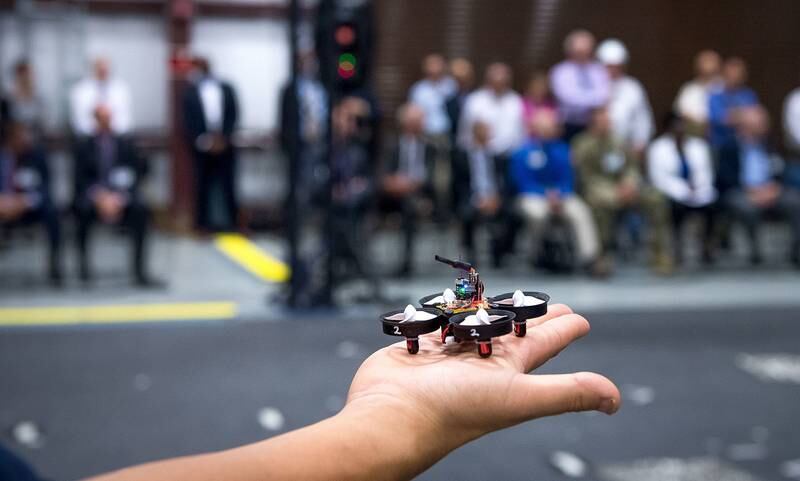 Murray noted that determining what is feasible from a technology standpoint before writing requirements is a key piece of Futures Command's responsibility. CCDC plays a role in that by performing the prototyping, conducting the experimentation and getting solider feedback, Murray said.
CCDC's commander, Maj. Gen. Cedric Wins, told reporters that his new organization's focus is to ensure the Army expands its use of prototypes so that the service can experiment with things more often to help shape requirements.
One example of how the organization will help the Army is through integrating commercial- and government-developed solutions for specific military uses.
"It's not really about us leading the way in the development of things as it relates to the network and the capabilities that will allow us to extend the network. It's about being able to leverage those [commercial off the shelf] solutions … to be able to make sure that the unique aspects of that technology for the military in the environments that we would often be faced with fighting still provide a reliable secure, easy to use system," Wins said.
"It's going to be about taking advantage of those technologies that exist through [commercial off the shelf] and making sure that our inputs and our technology that's inserted allows it to operate in tactical environments of various different types."
Mark Pomerleau is a reporter for C4ISRNET, covering information warfare and cyberspace.
Share: