During a major exercise in Germany next month, the Army hope to test technology that will better enable data sharing and communications between the United States and coalition partners.
The Army Coalition Interoperability Solution (ACIS) is a response to an urgent need from U.S. Army Europe to ensure a variety of coalition systems could share position location and other situational awareness data across what's called the Multinational Interoperability Programme (MIP), an Army spokesman, Paul Mehney, said.
ACIS, however, is designed to replace the MIP gateway software.
ACIS will be independent from national command and control systems allowing data and situational awareness information sharing between coalition nations. ACIS, though, will not act as a common operating picture, Mehney said, rather, it will provide a data exchange between coalition systems to form a common operational picture on U.S. Army systems.
One of the most common phrases by top U.S. defense leaders is that the U.S. does not fight alone. These leaders have stressed the importance of coalition interoperability in coordinating plans and communicating in battle.
RELATED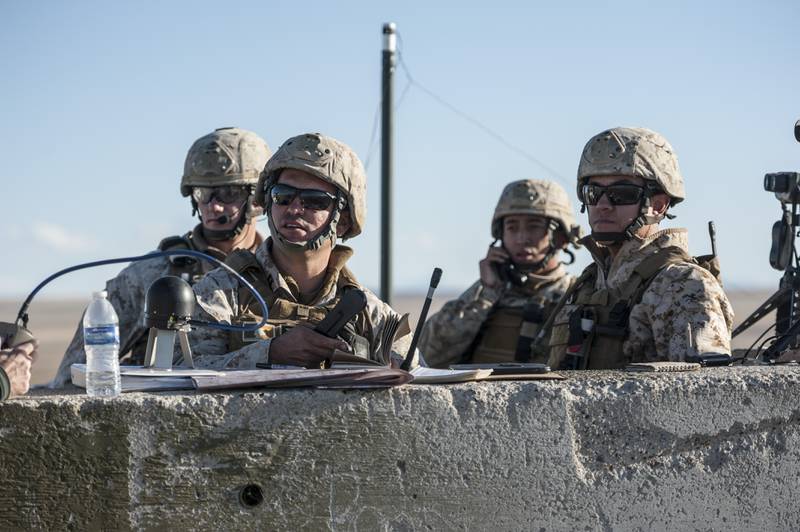 This is especially important in Europe where Russia has stoked fear among European allies for its bold behavior. However many top leaders have been critical that interoperability with allies is quite limited, both from over classification of data and a communications perspective.
Participants at a recent symposium hosted by the Army and Marine Corps on multi-domain operations discussed how radio systems between partner nations can't talk to each other. This is due in part to proprietary systems from each nation and the nature of encrypted communications. This leads to the cumbersome process of having to exchange liaison officers to coordinate communications between nations.
The former commander of U.S. Army Europe, retired Lt. Gen. Ben Hodges, has discussed the need for greater coalition interoperability in the European sphere noting he wants three things as it relates to coalition interoperability; secure voice, digital fires and a common operating picture.
ACIS will be leveraging an existing Army capability for its Command Post Computing Environment (CP CE), an effort to shrink down command post services into a single common operational picture. The Army has partnered with company Systematic to use its SitaWare product that will serve as the backbone.
"With the Army's acquisition of the SitaWare product for CP CE and a [U.S. Army Europe Operational Need Statement] requesting a single MIP compatible solution, the program office determined that using the Mission Command Integrated Software as a solution for backwards compatibility supported a single MIP compatible solution and laid the groundwork for future implementation of CP CE," Mehney said.
Joint Warfighter Assessment
ACIS will undergo an assessment during the Joint Warfighter Assessment 18.1 in Germany in May. During the exercise, ACIS will enable compatibility to enhance information sharing across both U.S. and NATO networks, Mehney said.
ACIS will be provided to U.S. Army Europe as well as other Army units participating in coalition exercises.
Mark Pomerleau is a reporter for C4ISRNET, covering information warfare and cyberspace.
Share: