COLORADO SPRINGS, Colo. — As countries look to strengthen their space capabilities, the U.S. Department of Defense is fielding more requests for the Space Force to export satellites and other capabilities.
Since the service was created in 2019 as a separate service within the Department of the Air Force, there's been a growing interest from international partners in purchasing a broader range of systems from the Space Force, according to Deputy Under Secretary of the Air Force for International Affairs Kelli Seybolt.
RELATED
Speaking to reporters April 18 at the Space Foundation's Space Symposium Conference in Colorado Springs, Colo., Seybolt said that while requests once focused on military satellite communications terminals and GPS equipment, international interest has expanded to counter-space capabilities used to protect satellites and ground systems from attack.
"Space, by its very nature, is international," she said. "One thing that we're certainly seeing, especially with some of our closest allies, is that they're really interested in developing robust space industries within their countries and are looking for more of that."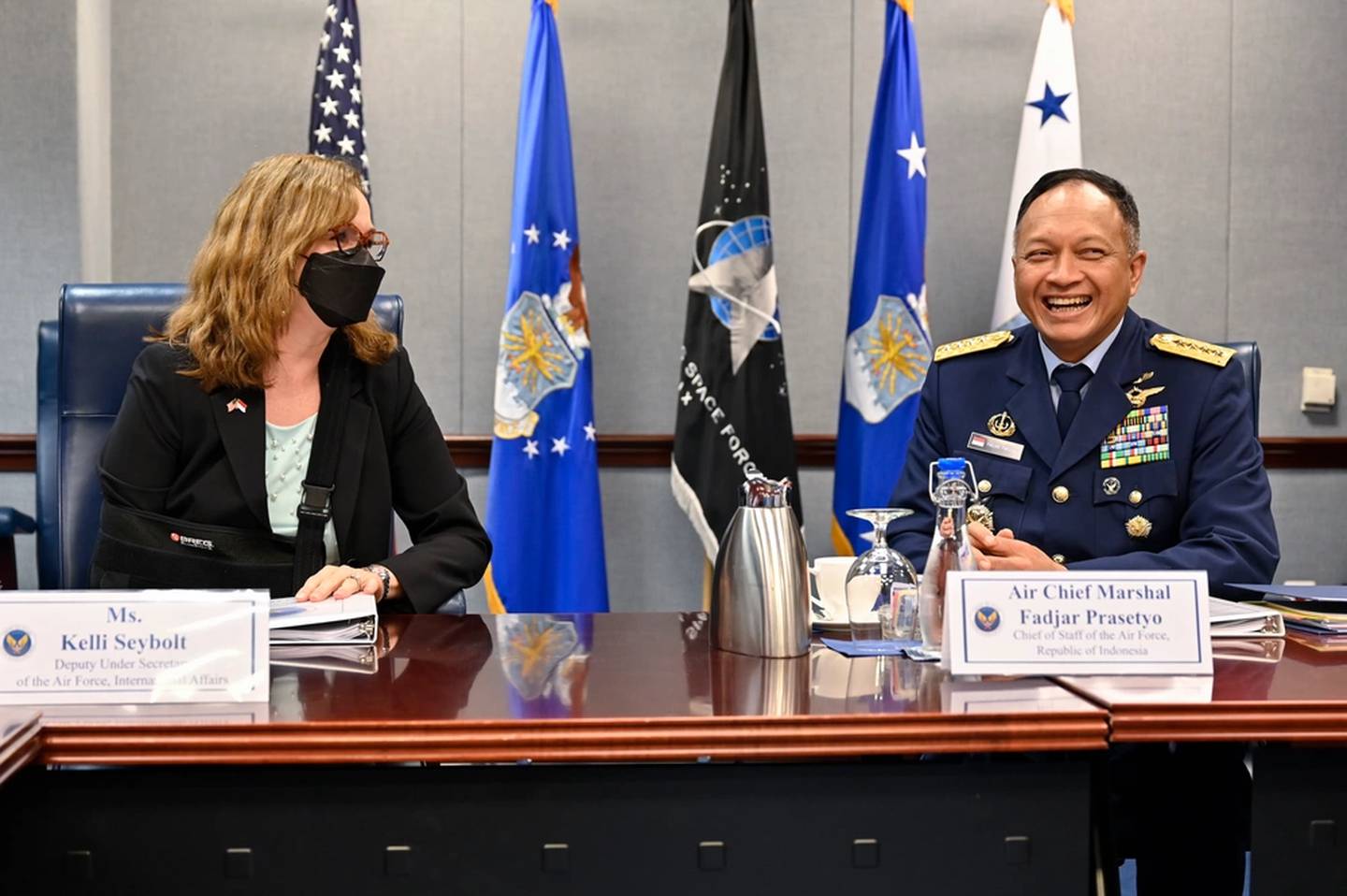 The Pentagon uses the foreign military sales process to export technology and training to allies and partners. Because the number of classified programs is much higher within the space portfolio than for other defense capabilities, there are more restrictions on what capabilities the U.S. can export or share with other countries.
Seybolt said the international affairs office wants to make it easier for countries to navigate that process by establishing "export baselines," where it can work through any projected issues early on.
"We try to knock down as many policy hurdles before we're at a point where it's an emerging issue that we're trying to address," she said.
RELATED
The Space Force is also conducting studies and analysis into what types of capabilities might best meet the needs of its international partners, especially as they look to acquire large constellations of satellites. In some cases, Seybolt said, a country may be able to buy access to a satellite rather than acquiring a physical system, which could address exportability concerns.
Amid the boost in demand, Seybolt said her office is under-resourced when it comes to funding and personnel.
As an example, she said the International Affairs team has only 15 foreign disclosure officers, whose job is to manage the release of sensitive information. The Air Force has 300 such officers across the service, but most are assigned to different areas.
"When you think about the size of our Air Force and you have 15 people who are fully empowered to work through these issues – that's crazy," she said. "We have to take a look at that. Because if we're going to address issues of classification, we need more resources to do that."
Courtney Albon is C4ISRNET's space and emerging technology reporter. She has covered the U.S. military since 2012, with a focus on the Air Force and Space Force. She has reported on some of the Defense Department's most significant acquisition, budget and policy challenges.
Share: